Bible Study Blog-Be Astonished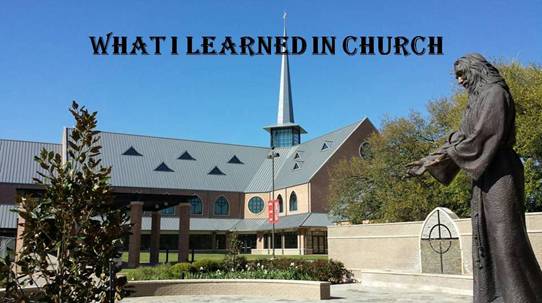 Bible Study Blog-Be Astonished. Do you find you are no longer astonished the older you get? I do. Seems like the longer I live the less I'm astonished by the things around me. That statement alone should scare the pants off anyone. It's sad to think that I no longer have the wide-eyed innocence I see each day in my granddaughter, Haylie. Everything in life astonishes her.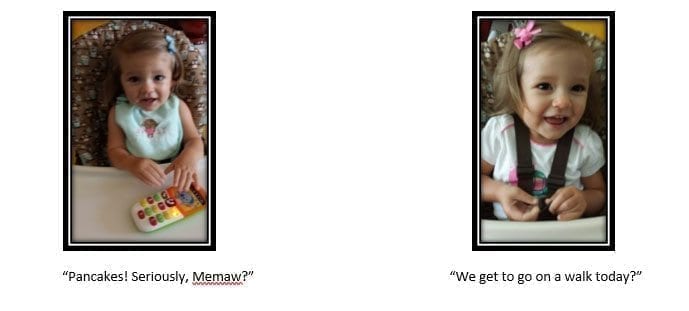 See what I mean? Even something as simple as pancakes and taking a walk. Oh, to have that feeling. But, then, she's a genius, so that helps.
How could I have forgotten the words of Peter that we are chosen by God? We are all his children. One should be astonished of that simple fact alone. But then there's the awesomeness of our universe. When you close your eyes, can you envision it? I seldom take the time to notice or even take it all in. The universe in itself is something that should give us pause.
I can remember as a child lying out in the grass looking up at the heavens. As the wind gently moved the clouds about, characters emerged. I'd spin all sorts of tales with me as the heroine—always at the forefront, leading great armies to victory. I wouldn't be at all surprised if I wasn't Joan of Arc in another life. If you believe in that sort of thing. And I can remember thinking, even as a child, how cool God must be that He would make all these things just for us.
How about the mercy God shows to us? His grace. Loving us regardless. God tells us each day that we are loved. What about forgiveness? God has that covered too. He shows us mercy daily because He chose us and called us out of the darkness into His wonderful light. There's no doubt God loves us unconditionally.
It's like being a parent. We love our children that way also, with a love that allows us to forgive them when they do wrong even through the punishment. My mother taught third and fifth grade before I came into her life and wreaked havoc. This meant that I had the pleasure of seeing her teacher side when I found it difficult to stay out of trouble. I know you're thinking, You, in trouble? Impossible! Alas, yes. I fell into the demon seed category.
But the time I remember most growing up, happened on a summer's day when I decided to throw caution to the wind and take my life into my hands and tell my mother to shut-up! Well, let the record show that I awoke to the true meaning of being astonished. Most likely due to the rage shooting out of my mother's eye sockets. Not to mention the huge stick with which she used to impress upon me the importance of never saying that to her again in life. But, seriously, anyone would have done the same if their mother had interrupted their frog-chasing, don't you think? What did she expect? "Shut up" seemed appropriate. Well, it did at the time anyway.
Given all that we are as human beings—our faults, our stumbles, our relentless bickering amongst ourselves—God graces us with His love. He offers it freely. Now here's the best part. God has chosen to work through people just like us. There are so many things we overlook because we lack the Haylie factor. Like when swinging seemed the coolest thing ever, and when you could do anything as long as you stuck your tongue out. It all seemed so astonishing.
Do you want to know the real reason adults find it difficult to be amazed? It's because over the years we lose our ability to be fascinated by life and our own magical abilities. I envy Haylie and her fascination with life. I envy her ability to talk to animals, the powers of her magic blanket, and her attempts to climb to the top of any mountain in order to fly. All because she knows she can.
So I offer you this. Take a moment to be astonished. Look to being a holy nation, God's special possession. Let's declare the praises of Him who brought us from darkness to light as Peter instructed.
Therefore, when we go to the Father and ask for help, let's ask Him to give us the wide-eyed vision of a child. Let's declare his praises and thank Him for bestowing on us the honor of being His chosen people. Let's take a moment to look around us, and, like Haylie, be astonished. That would definitely put us all in the genius category for sure. And if you can't seem to find that Haylie factor on your own, she will be offering classes. I've already enrolled.
Now, tell me about your experiences with being astonished. Do you find it difficult? Have you found ways to recapture that excitement? I'd love to hear all about it. And don't make me send Haylie after you!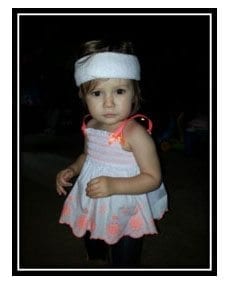 And that's what I learned in Church……see ya next time!
About Regina Stone Matthews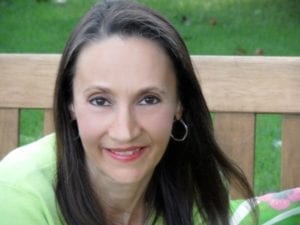 Regina Stone Matthews is an award-winning children's book author who lives in Texas. Her award-winning children's books Words and Actions, Tracks in the Snow, and I'm a Detective: Elizabeth Marie Hutchinson When I Dream received the Christian Literary Awards' Reader's Choice Award.  I'm a Detective also received the Christian Literary Awards' Henri Award. Her other books include Elizabeth Marie Hutchinson: When I Dream, and Dealing With Margaret: Elizabeth Marie Hutchinson When I Dream. Regina is currently working on an adult novel, which will be available in late 2016.
Regina is a member of the Society of Children's Book Writers & Illustrators, The Rockwall Christian Writer's Group, and the North Forty Storytellers Guild. She also founded the Facebook Group Kids Inspiring Kids to recognize inspirational children. For more information about Regina, visit her website.