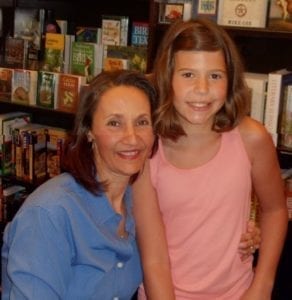 As flattering as it is to have others admire my work, the goal of all my books is to touch the lives of children. In my first book, Elizabeth Marie Hutchinson-When I Dream; I want my readers to grasp the true meaning of friendship. In my second book, Dealing with Margaret, I want my readers to understand that sometimes it is difficult to find the good side of a person. However, if we look hard enough and try to get to know them, we just might find that good side. In my third book, I'm a Detective!, my goal is to help my readers understand the importance of communities and helping others. Just because we might live in a beautiful and safe neighborhood; it doesn't mean there could not be a family across the street in need.
If one child learns these lessons, then I have done my job. I would consider myself a successful author. I have a precious little reader whose mother told me her daughter loves my books so much she carries at least one of them around with her all the time. That humbles me.
Every story needs a scary dream or a confrontation or a little drama or a little laughter and certainly, when at all possible, a happy ending. Writing is a pleasure for those who love it. I love to make up stories, invent characters, develop plots and hopefully draw pictures with words. Elizabeth is a fun character who loves to dream almost as much as she loves her best friends. Each of my books present the challenges of friendship, dealing with those you don't particularly like, the importance of communities and helping others.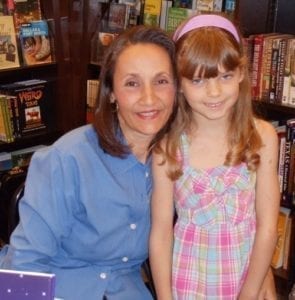 For me, having the opportunity to meet my readers is a dream come true. Pictured with me on this page are two of those readers. What a pleasure it was to meet them and get to know them. I love getting feedback from my young readers. From that feedback I learn how to best make my characters come to life more, allow the settings to emerge more clearly and the best way to develop the plot in a way that peaks the interest of young readers.
Bringing books into the lives of all those precious kiddos in your life is always a great thing to do. I hope you'll remember my books when looking for something fun and thought provoking to read with your kids.

My books include: