Matthew 4:1-11 (NIV)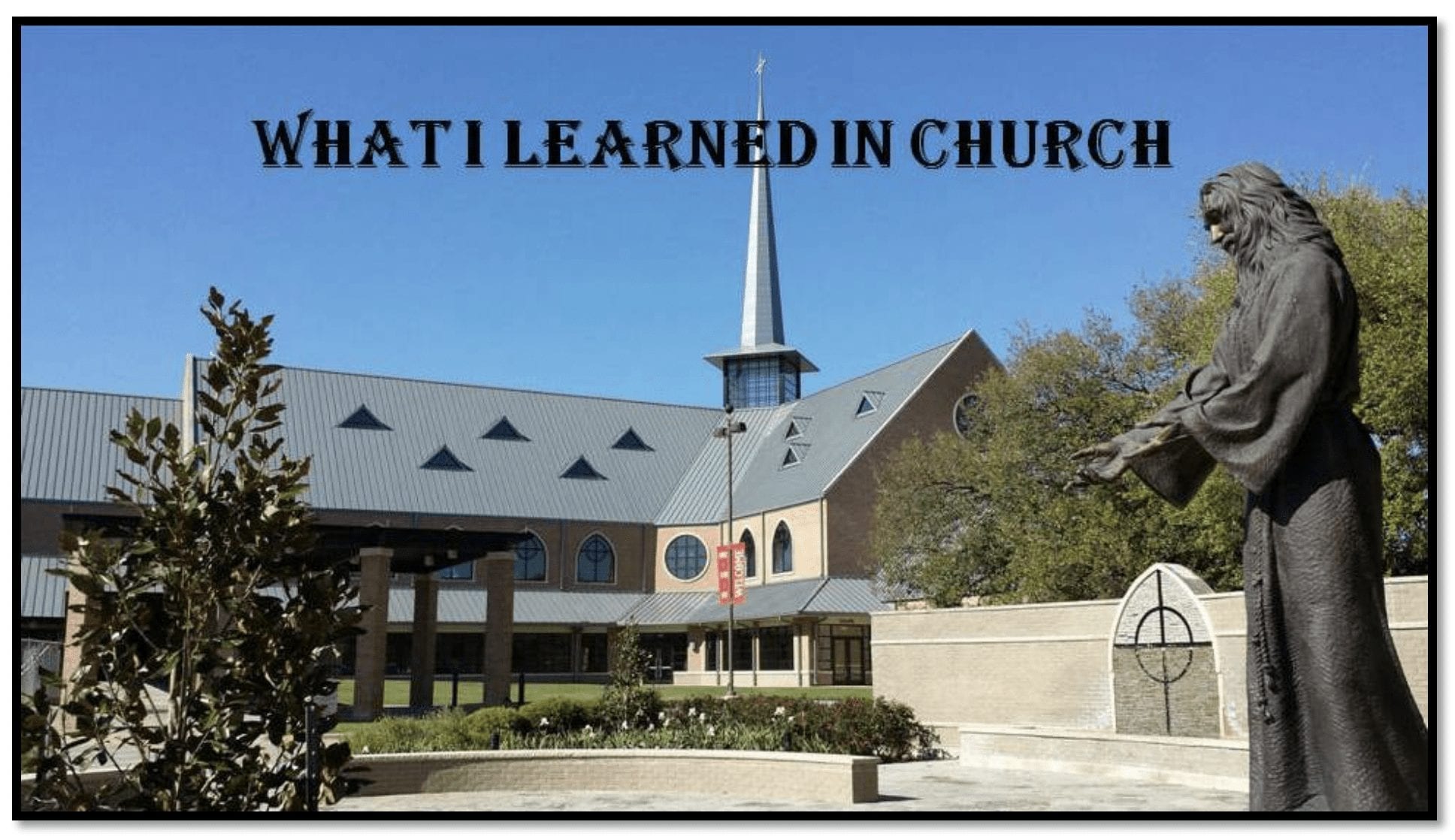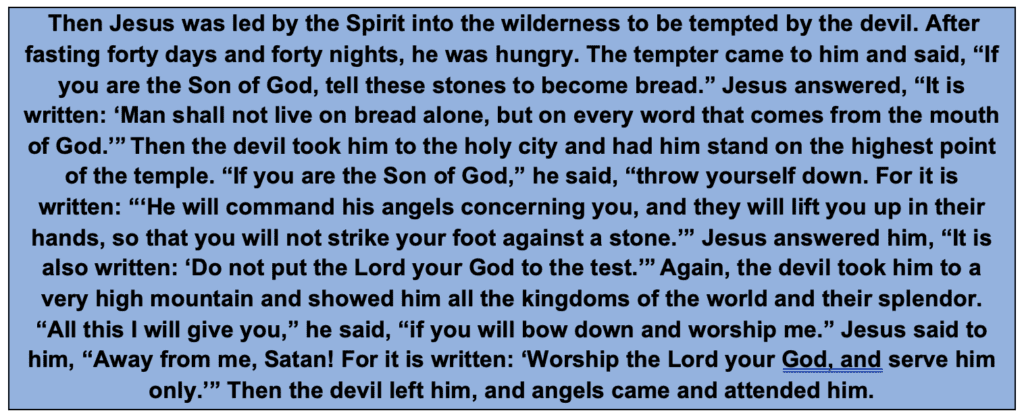 Easter. Every Easter season I force myself to watch the movie The Passion of The Christ. Why force? Because it's the most gut-wrenching movie I've ever seen in my entire life. I cry from the beginning of it until the very end and even when it's over.
All the days leading up to the crucifixion I often wonder what Jesus was thinking. He was human after all. He had to have had a million thoughts. The forty days prior I'm sure His mind raced. It began with those forty days. Our scripture speaks to it. Out in the wilderness alone. Well, not really alone. The devil decided to join Him.
Thus began the temptation of Christ. What's your biggest temptation? Mine is chocolate. If it's in my house which it typically is for my grandkids, I can't look at it. I've got to just walk past it as quickly as possible or it will grab me by the collar and pull me in. Jesus spent 40 days in the wilderness fasting and facing temptation. The Holy Spirit led Him there. Jesus feels He must go to try and figure out who He is and why He's here on earth.
Imagine, Jesus has been in the wilderness for forty days. He's hungry. He's tired. The devil picks this exact time to tempt Him. How do you envision the devil? Because he's real, you know. Just like evil is real and is with us too. We must give evil a name. We must pay attention to it.
Satan or the devil didn't start as the devil. He began as an angel. And he had a name—Lucifer. He was magnificent. He was one of God's angels. Ezekiel described him as perfect— "the seal of perfection, full of wisdom and perfect in beauty." Lucifer walked in the Garden of Eden and he had direct access to God. But this perfection, this splendor became his downfall. Isaiah 14:12-14 explains Lucifer's fall.
Lucifer wanted not only the adoration of his peers, he wanted to be God's equal. He was prideful. We're warned in Proverbs 16:18 about pride and having a haughty spirit. So Lucifer finds himself in this place where he's angry, violent, and prideful. He fell from heaven's glory and was thus sentenced to the pits of hell. His name was changed to Satan. But the good news is that God's power is greater. Jesus shows us this fact while He is in the wilderness. Jesus was human while He walked this earth. And Satan, the devil, knew it.
He hits Jesus with the first temptation—hunger. The devil taps into that craving first. Jesus is dealing with that immediate need. Think about it. When you give something up the craving for that something kicks in harder and you want it all the more. Here's how Matthew puts it in verse 3: The tempter came to him and said, "If you are the Son of God, tell these stones to become bread." Jesus answers in verse 4: "It is written: 'Man shall not live on bread alone, but on every word that comes from the mouth of God.'"
Not to be bested, the devil tries a second temptation—celebrity status offering Jesus popularity. In verse 6 the devil says: "If you are the Son of God," he said, "throw yourself down. For it is written: "'He will command his angels concerning you, and they will lift you up in their hands, so that you will not strike your foot against a stone.'" The devil is quoting scripture now. Jesus answers in verse 7: "It is also written: 'Do not put the Lord your God to the test.'"
The devil tries a third time offering Jesus power and kingdom building. He even offers Jesus a visual of what that power might look like. In verse 9 the devil says: "All this I will give you," he said, "if you will bow down and worship me." Pretty tempting, yes? I'm sure there are many today that would grab hold of that in a second. Not Jesus. He responds to the devil by saying in verse 10: "Away from me, Satan! For it is written: 'Worship the Lord your God, and serve him only.'" Checkmate! The devil departs and the angels come and attend to Jesus.
We see in Jesus' encounter with the devil the lesson of a magical or moral religion: (Magical)-what God does for us like prosperity. (Moral)-what God does in and through us to bless others. Jesus turns away from the magical and goes for the moral.
Mark 8:36 reads: "For what does it profit a man to gain the whole world and forfeit his soul?" I love that verse. It brings everything into focus. During the temptation of Jesus, we see that Jesus calls back to His roots. He wins. The devil is defeated.
Where are you in your battles with temptation? This scripture message shows us how to deal with temptation. Some may doubt that we long for that God connection. I don't. Sometimes things must get exceptionally difficult before people see clearly.
At the table, we can come face to face with those temptations and ask God to help us with them. 1 Corinthians 10:13 tells us: "No temptation has overtaken you that is not common to man. God is faithful, and he will not let you be tempted beyond your ability, but with the temptation, he will also provide the way of escape, that you may be able to endure it." That's the comfort in knowing that God's grace, His unconditional love will carry us through every trial—every temptation.
Let's face it, we're going to be tempted. That's how the world works. We're human beings full of flaws. But isn't it great to know that God loves us anyway? He's a prayer away. He promised to never leave us. James 1:2-4 offers us this wonderful good news: "Count it all joy, my brothers, when you meet trials of various kinds, for you know that the testing of your faith produces steadfastness. And let steadfastness have its full effect, that you may be perfect and complete, lacking in nothing."
Here's my question. What do you do when you meet a bad guy or when you meet temptation?
Are you an Adam and/or an Eve or are you more like Jesus?
And that's what I learned in Church……see ya next time!