Bible Study Blog-Neighbors and Being One in Christ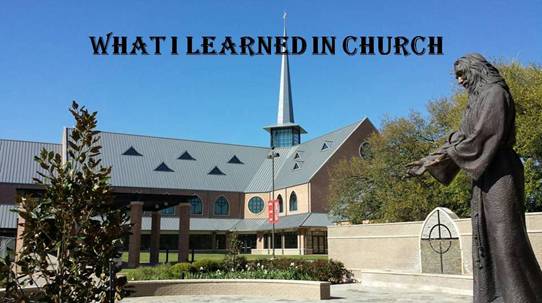 Bible Study Blog-Neighbors and Being One in Christ. Neighbors mean the world to me. I'm fortunate to have had some pretty fantastic neighbors in my life over the years. That's not to say there haven't been some neighbors that I'd like to forget. I remember this crazy old man who lived down the street from us. I say crazy because for the life of me I could never understand why he dug a trench all around his yard every stinkin' summer. Was he thinking he was in WWII and needed the trench to hide in from the enemy? Was he laying a pipeline like the one in Alaska? What exactly was he planning on putting in the trench? These were questions that kept me up at night. Or maybe he was just crazy.
In an effort to be neighborly, whenever we saw him out in his yard, we'd wave and say hello. No response. Trying to be neighborly to this guy was a challenge. Never let it be said we were the type to surrender our efforts. And, so, we kept trying to be neighborly. But in all the years we lived down the street from this guy, he never returned the wave or acknowledged the hello. Sad.
Sometimes it seems as though the world has a neighbor problem. We don't know how to get along with each other inside or outside the Church. All you need do is turn on the TV and there it is—neighbors fighting with each other. And it doesn't matter if it's in our own neck of the woods or on the other side of the globe. We don't know the recipe to getting along.
The important questions for me are, how do Christians treat one another, and what does it mean to be a person of faith? Do we remember "they were all of one accord?" Throughout the scriptures we find God is calling us to be in "one accord" with one another in the Church. We need to be able to join together in worship, serving Him in one accord.
Jesus invited us all to the same table—the Lord's Table—Jew and Gentile alike. He taught us to deal with the differences in Christian faith by first acknowledging the differences. Do we look at the differences in each faith as being wrong or as being interesting? We're never going to agree on everything. So why not focus on the things we as Christians do agree on or the things we do share. Like we all believe in Jesus Christ, and we are all "children of God through faith."
The ground at the foot of the cross is all level ground. We all stand in need of God's grace. God calls us to oneness in Christ. And that oneness makes us neighbors.
If we begin to act in such a way, we could unite in service, rather than fighting about the rituals.
So as we look at each other through the eyes of Jesus and see each other as neighbors, shouldn't we at least try to get the point that "if you belong to Christ, then you are Abraham's seed and heirs according to the promise" We are neighbors.
How about you? I'd love to hear about your neighbors. Good or bad.
I don't know, but maybe we could take a cue from these two on how to be a neighbor—a little smooch, a little hand holding, a little hug goes a long way…just sayin'

And that's what I learned in Church……see ya next time!
About Regina Stone Matthews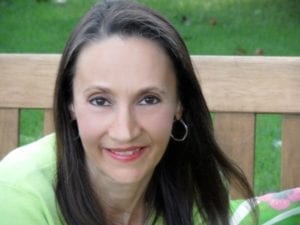 Regina Stone Matthews is an award-winning children's book author who lives in Texas. Her award-winning children's books Words and Actions, Tracks in the Snow, and I'm a Detective: Elizabeth Marie Hutchinson When I Dream received the Christian Literary Awards' Reader's Choice Award.  I'm a Detective also received the Christian Literary Awards' Henri Award. Her other books include Elizabeth Marie Hutchinson: When I Dream, and Dealing With Margaret: Elizabeth Marie Hutchinson When I Dream. Regina is currently working on an adult novel, which will be available in late 2016.
Regina is a member of the Society of Children's Book Writers & Illustrators, The Rockwall Christian Writer's Group, and the North Forty Storytellers Guild. She also founded the Facebook Group Kids Inspiring Kids to recognize inspirational children. For more information about Regina, visit her website.